Hiking trails in West Palm Beach are often overlooked in favor of the beaches and golf courses.  However,  Palm Beach County  has done an exceedingly great job at reestablishing and preserving our wetlands.  The county had originally lost much of their wetlands to land developments, but now they protect and maintain them, offering hiking and walking trails, wildlife sanctuaries and ecosystems.

This 16.8 mile loop hiking and walking trail is accessible year-round.  You can explore their wet prairies, tropical hammocks on boardwalks, grass and shell rock walking paths.
If you love Florida Bird Watching, this is one of the best places you can go to see different types.  Be sure to bring your binoculars and cell phone with a great bird watching App like iBird or Merlin.  These will enable your family to identify the species in real time increasing both your learning and fun.
There is not an abundance of shade, so if you go on a hike or bike ride, you might choose early in the morning or towards the late afternoon to avoid the direct sunlight.  There is no drinking water provided, so be sure to bring your own.
The Owahee Walking Trail Loop follows a berm (a levee) around the Grassy Waters Preserve, so the waterways attract wildlife.  Keep an eye out for our Florida Deer, Racoon, Bobcats and Alligators and a multitude of different bird species.
Located at:   Apoxee Trail, Jog Rd, West Palm Beach, FL 33411.  The entrance to the Apoxee Trail is temporarily closed, so you need to enter by the Owahee Trail and connect there.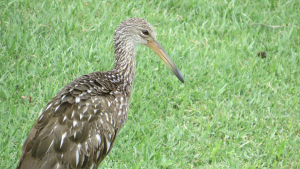 Another West Palm Beach Hiking Trail, is waiting for you at the Winding Waters Nature Preserve.  Come for a hike or rent a kayak.  Almost 550 acres of timeless natural beauty.  Animals and birds flourish in Winding Water's  Cypress Dome Swamps, Wet Praries, Hydric Hammocks, Mesic Flatwoods and Wet Prairie.
Being a nature preserve, there is no hunting so the wildlife is abundant.  If you like to paint, this is a great place to bring your watercolors and sketch books as there are boardwalks so that you can take your time in the shade they provide.
The trail begins as a concrete path and leads to a wooden bridge and boardwalk, then both sandrock and grass paths.  It is a long trail, and does not have a lot of shade, so be sure to bring water and protection from the sun.
You will see little fish nests, craters which have been created by groups of fish that have collectively cleared an area and made a depression from their fins fanning in the water.  You are in Florida, so always keep an eye out for alligators near all open bodies of water.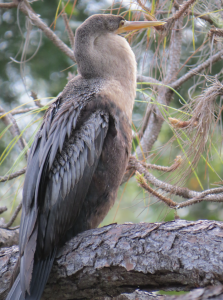 Come enjoy our Florida birds, they come in all shapes and sizes.  On the walking and hiking trials, you might see birds of prey like Osprey,  Bald Eagles, Anhingas. You might also see lovely brilliantly colored birds Roseate Spoonbills, Belted Kingfishers, Green Herons, and Woodpeckers.
Located at 6161 N Haverhill Rd, Riviera Beach, FL 33407, United States